Edm​und C.​ Brown M​​inistries​
"Where the Gospel is Making A Global Impact!"
"Stan​ding In th​e Gap" Ezekiel 22:30
EDMUND C. BROWN GLOBAL MINISTRIES values your privacy and appreciates your trust in us. This Privacy Policy explains how we use, share and protect the personally identifiable information that we collect about you ("Personal Information") and the choices you have. This Privacy Policy applies to visitors to www.EdmundCBrown.org and www.ProphetEdmundCBrownMinistries.org and www.ecbpublishing.square.site ("Websites") and to our online customers. By visiting or using our Website(s), you agree to this Privacy Policy.
This Privacy Policy does not apply to information about you collected by our affiliates or third party websites that may post links or advertisements on or otherwise be accessible from the Website. The information collected by these affiliates or third party websites is subject to their own privacy policies.
At Edmund C. Brown Global Ministries we use cookies to: keep track of what items you have in your basket, remember you when you return to our website and to improve your experience on our website. For example, cookies allow us to recall your past activities and site preferences, tailor parts of our website to your needs and make special offers to you, as well as identify and resolve errors.
We would like to point out that cookies don't harm your device. We do not usually store your sensitive or personally identifiable information in cookies we create. If we do, we obtained that information from you directly as you would have provided it to us via our website and we only use it for the purposes outlined in this Cookies and Privacy Policy. All the information we gather from cookies is secure.
We also work with selected third party companies who may also set cookies on your device during your visit to our website. They use the information collected from their cookies to serve ads to you on different products and services based on what you may be interested in. They may also use cookies to track your response to their ad, to measure the effectiveness of their advertising or to award incentives or points to their members who respond to their ads.
It's important for you to know that we have no access to, or control over cookies used by our selected third party companies. We do not share any of your personally identifiable information such as your name, telephone number or address with these companies, except in accordance with our Privacy Policy.
Information We Collect
We collect a variety of information from our customers and visitors to the Website. As described below, some information is automatically collected when you visit our Website or purchase something, and some you provide to us when registering or filling out a form, buying a product or service or communicating with us. We may also acquire information from third parties.
Information Collected Automatically: Whenever you visit our Website, we automatically collect some information about your transactions with us, and your use of our Website. For example, we automatically collect your IP address, the type of operating system and web browser you use and related information. We also automatically track certain information about your activities on our Website such as the pages you visit.
Information You Provide Us: If you provide us with Personal Information by filling out a form, registering for an account, making a purchase or contacting us, we collect that Personal Information. For example, if you register on our Website, we collect your name, e-mail address and password. If you place an order with us, we collect the Personal Information that you provide to us such as your shipping, billing, and payment information. You may also have the option to store credit card or other payment information to make it easier to purchase products or service from the Website in the future. If you design and personalize a product, such as a business card, we collect the Personal Information you use to customize the product, such as the name of your business or your professional title. If you contact our customer service agents, you may also provide us with Personal Information that we collect.
From time-to-time, Edmund C. Brown Global Ministries may give you the opportunity to participate in contests or surveys on our Website(s). If you participate, we will collect certain Personal Information from you. Participation in these surveys or contests is completely voluntary and you therefore have a choice whether or not to disclose the requested information.
Information About Your Transactions With Us:
When you purchase a product or service, we collect all of your order information, such as the type of product you purchased and the costs of each product.
Reviews and Public Forums:
We may provide you with the opportunity to review our products or participate in public forums associated with the Website. Any reviews, posts or comments will be public so you should use care before posting information about yourself online.
Additional Information We Collect:
From time to time, we may acquire additional information about our customers from third parties, such as the U.S. Postal Service. We may incorporate this additional information with the existing information we collect about our customers.
Where we Process and Store Data:
Edmund C. Brown Ministries processes and stores data through Vistaprint which is handled in Devonshire, Bermuda and in other locations for back-up and recovery purposes or to enable us to offer you certain services. Depending on where you are located, Bermuda and the other jurisdictions where we store data may not have data protection laws that provide an equivalent level of protection to the laws in your home country or jurisdiction. By using the Website and providing us with your Personal Information, you are consenting to the transfer and processing of your Personal Information in jurisdictions outside of your home country or jurisdiction.
Cookies and Similar Files
Our Website uses "cookies" and files that are similar to cookies. Cookies are alphanumeric identifiers created by your browser at our request and stored on your computer. When the cookie is stored on your computer, Vistaprint assigns you a unique customer code. When you return to our Website, we read the cookie to identify you as one of our customers and help recall orders or preferences you have selected. The cookie also enables us to recall your past activities, post your account data, and tailor site elements and special offers to you. No Personal Information about you is stored on the cookie. Most Web browsers accept cookies by default, but allow users to reject cookies by changing the browser preferences. If you have set up your browser to reject cookies or if you delete your cookies, some aspects of our Website, including our Shopping Cart, will not work properly.
We also use ETags to store a unique customer code in the cache of your browser that allows us to identify you when you return to the Website. The ETag allows us to tailor the Website and recall your preferences and past orders. No Personal Information about you is stored in the ETag. Clearing your browsers cache will delete any ETags.
If you have Adobe's Macromedia Flash installed on your computer, we will also use a file called a Flash Object to store a unique customer code on your computer. Unless deactivated by you, the Flash Object provides us with a backup method for recognizing you and tailoring your experience on our Website in the event that we are unable to identify your cookies. Flash Objects are stored separately from cookies and not all browsers delete Flash Objects when you delete cookies. You can learn more about Flash Objects and how to disable them by going to this page on the Adobe website:http://kb2.adobe.com/cps/526/52697ee8.html.
If you receive emails from Vistaprint, we may use Web Beacons and similar technologies allow us to track whether you have opened the message and whether you have clicked on links contained in the message.
We use third-party advertising companies to serve advertisements on our behalf. These companies may use a cookie or an action tag, also known as a Web Beacon or a 1 pixel .gif file, to tailor the advertisements you see on this Website and other sites, to track your response to their advertisement and to measure the effectiveness of their advertising or to award incentives or points to their members who respond to their advertisements. We also provide these companies with Personal Information to help them serve more relevant advertisements for our and other companies' products. The cookies, action tags or similar files do not contain any Personal Information.
You can learn more about targeted advertising, its benefits and your choices by going to http://www.aboutads.info/consumers/. The targeted advertising companies we work with are members of the Network Advertising Initiative. The NAI allows you to limit targeted advertising from its members by using an opt-out tool available on the NAI website
athttp://www.networkadvertising.org/consumer/opt_out.asp.
This Privacy Policy covers the use of cookies, Flash Objects, ETags and similar files by Vistaprint only and does not cover the use of cookies, Flash Objects, ETags and similar files by any third party advertisers or websites linked to the Website.
Use and Disclosure of Information
We use the information that we collect about you to maintain, improve, and administer our Website, operate our business, provide products and services that you request, administer your account, inform you about products and services that might be of interest to you, and personalize your online experience.
Business Operations:
In order to carry out certain business functions, such as order fulfillment, payment processing, e-mail delivery, or marketing, we sometimes hire other companies to perform services on our behalf. We may disclose Personal Information that we collect about you to these companies to enable them to perform these services.
Communicating with You:
We use Personal Information to communicate with you about your order, remind you of orders you have pending and other transactional or administrative updates as well as to send you offers for products and services that may be of interest to you.
Third Party Offers:
We partner with third parties to provide you with products or services that may be of interest to you. When we do so, we may share, rent or sell your name, mailing address, phone number and information about your use of the Website and the types of products you have purchased or are interested in. We do not share, rent or sell your email address without your explicit consent.
From time to time, we may send you offers on behalf of third parties or promote such offers on our Website. We do not share any Personal Information with the third party, unless you accept the offer or request additional information about the offer. If you do accept a third party offer or request additional information, we may share Personal Information with the third party and they may collect other Personal Information directly from you. In addition, if you accept a co-branded offer presented by Vistaprint and another company, any Personal Information you provide will be collected by both Vistaprint and the third party. Once a third party has your Personal Information, it is governed by the third party's privacy policy.
Law Enforcement, Protection of Vistaprint and our Customers:
We may also disclose Personal Information in other circumstances as required by law. We also reserve the right to disclose your Personal Information when we believe such disclosure is appropriate to cooperate with an investigation of activities claimed to be unlawful, to enforce our Terms of Use, or to protect the rights or property of Vistaprint or others.
Merger, Sale or Acquisition:
In addition, it is possible that in the future another company may acquire Vistaprint or its assets or that Vistaprint may partner with or purchase another company to continue to do business as a combined entity. In the event that any such transaction occurs, it is possible that our customer information, including your Personal Information, may be transferred to the new business entity as one of Vistaprint's assets. In such an event, we will update this policy to reflect any change in ownership or control of your Personal Information.
Links to Third Party Products and Services
While you are visiting or using the Website, you may be presented with an opportunity to purchase third party products or services. These products and services are offered and supplied by independent companies. If you click on one of the presented offers, you will be redirected to the site of the third party, and any information you provide in response to the offer will be will be governed by the privacy and other policies of that third party.
Deactivation of Your Account:
You may also request deactivation of your EdmundCBrown.org account by contacting Customer Service at [email protected] or by writing to the address below and requesting account deactivation. Please note that your Personal Information may remain in our archived records after your account has been deactivated.
ED'mund C. Brown Ministries, Inc.
c/o Executive Administration Division
Customer Care
Post Office Box 560924
Charlotte, NC 28256-0924
USA
Website Security
We maintain reasonable physical, electronic, and procedural safeguards designed to help us protect your nonpublic Personal Information against loss, misuse, disclosure and alteration. For example, we use Secure Socket Layer (SSL) technology to encrypt your credit card information when you purchase products through our Website.
To view YouTube Privacy Policy click: https://www.google.com/intl/en/policies/privacy/
Changes to this Privacy Policy
ED'mund C. Brown Ministries may revise this Privacy Policy from time to time by posting a revised Privacy Policy on our Website and changing the last modified date at the top of the Privacy Policy. If we make significant changes to the Privacy Policy, we will note the Privacy Policy has changed on the main page of the Website. We reserve the right to modify this Privacy Policy at any time, so please review it frequently.
Special Notification for California Residents
Individual customers who reside in California and have provided their Personal Information to ED'mund C. Brown Ministries through Vistaprint may request information about our disclosures of certain categories of Personal Information to third parties for their direct marketing purposes. Such requests must be submitted to us in writing at the address below. This request may be made no more than once per calendar year. We reserve our right not to respond to requests submitted other than to the address specified.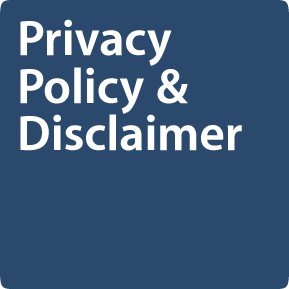 /