Edm​und C.​ Brown M​​inistries​
"Where the Gospel is Making A Global Impact!"
"Stan​ding In th​e Gap" Ezekiel 22:30
| | |
| --- | --- |
| Posted on May 27, 2016 at 12:00 AM | |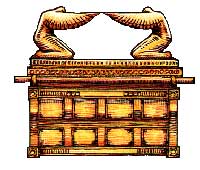 One of our biggest mistakes in the church as a whole is that we have neglected our first resource that guarantees an immediate response from the Father.  That resourse is in fact the gift of prayer. Too often we underestimate the power of prayer.  I have noticed that the majority of us find ourselves too busy to pray due to things that we selfishly place before God and then when things in our agenda don't seem to go quite the way we plan, then we find time to say a little something toward God.  This way of thinking is absured and disrectful concerning the Father.
Never forget that the whole reason why Christ did what He selflessly came to do was to in reconnect mankind back to the Father, and by doing so simultaneously positioned His Glory upon us, as believers once again.  That's right!  It wasn't just so that we could stand boldly in our worship services and declare how good God has been and thank Him for life, health, and strength. It was so that we could have unhindered, constant communication with the Father by being positioned in right standing or having being made righteous through faith in Christ Jesus.  When you are praying according to God's will, your prayer is unstoppable.
The thing about it is that many people have a desire to know what God's will is?  Many Christians desire to do God's will, but struggle because they don't know what God's will is.  Quite frankly I believe it's hard to know what His will is if you never pick up His Word to read what He has both said and done concerning those whom He loves, which is all humanity.
According to Jeremiah 29:11, we clearly see that God not only has a will for us, but He has developed a plan with a favorable outcome for each and everyone of our lives.  We were created and fashioned by God, in His image, as well as designed for His purpose. It is clearly seen throughout scripture how God set apart several individuals for His purpose from birth including Isaiah (Isaiah 49:1), Jeremiah (Jeremiah 1:5) and Paul (Galatians 1:15) all for a specified purpose, He also has a specific plan for your life.  According to Romans 12:2 (AMP) And do not be conformed to this world [any longer with its superficial values and customs], but be [a]transformed and progressively changed [as you mature spiritually] by the renewing of your mind [focusing on godly values and ethical attitudes], so that you may prove [for yourselves] what the will of God is, that which is good and acceptable and perfect [in His plan and purpose for you]. we know that God's will is good, pleasing and perfect
I believe that God's will primarily is to position us in right  relationship with Him through His Son, Jesus Christ.  "This is good, and pleases God our Savior, who wants all men to be saved and to come to a knowledge of the truth" (1 Timothy 2:3-4).  God wants us to be Christ's disciples. This means Christians must be committed to following God's will daily, whatever the cost.  "If anyone would come to me, he must deny himself and take up his cross daily and follow me" (Luke 9:23).  The Word of the Lord helps us to know God's will. "Your word is a lamp to my feet and a light for my path" (Psalm 119:105).  God promises to give us wisdom if we just ask Him in prayer, believing that He will give it.  Sometimes we need to just ask God to give us wisdom to discern His will. "If any of you lacks wisdom, he should ask God, who gives generously to all without finding fault, and it will be given to him" (James 1:5).  In Philippians 4:6, God tells us that we can pray about everything and through prayer the Holy Spirit gives us guidance.  "…when he, the Spirit of truth, is come, he will guide you into all truth…" (John 16:13a).
In prayer we should perceive what the Spirit says as instruction and not merely good advice.  This is especially important to remember when we seek Godly counsel.  Too many people are lead astray by the opinions and observations others divulge when we in fact Godly counsel is just that.  It is counsel that is rooted and based upon and from the Word of God.  Proverbs 12:15 (AMP) The way of the [arrogant] fool [who rejects God's wisdom] is right in his own eyes, But a wise and prudent man is he who listens to counsel.  Proverbs 15:22 (AMP) Without consultation and wise advice, plans are frustrated, But with many counselors they are established and succeed.
Prayer is one of the ways we release the will of God upon the earth. We must most assuredly study the Word of God in order to know the will of God. This is why prayer and the Word must be combined. We too often overlook the fact that the reason why many of our Biblical forerunners prayers we answered due to Divine alignment. In Daniel 9:2-3, Daniel was able to pray effectively because he knew the Word of God concerning His people.  Philippians 1:6 encourages us to not just pray but to pray with conviction and confidence.  Philippians 1:6 (AMP) I am convinced and confident of this very thing, that He who has begun a good work in you will [continue to] perfect and complete it until the day of Christ Jesus [the time of His return].
There is a clarion call to all intercessors, prayer warriors, and believers alike to get back to the altar and begin to bombard the heavens with fervent, effectual prayer.  Prayer that births results and not just emotional responses.  It is time for us to understand that our battles our not won with our hands, but on our knees and therefore WE MUST PRAY.
Categories: Prophetic, Biblical Views, Religion & Spirituality
/