Edm​und C.​ Brown M​​inistries​
"Where the Gospel is Making A Global Impact!"
"Stan​ding In th​e Gap" Ezekiel 22:30
| | |
| --- | --- |
| Posted on May 21, 2016 at 12:05 AM | |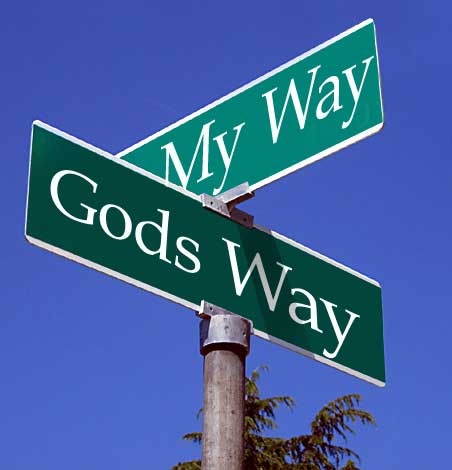 Key Scripture:  Isaiah 55:1-13
In Scripture we often read of those who trusted God even though it made no logical sense what so ever.  I believe that these individuals are examples of God's way being not only different than our own, but better in the grand scheme of things.  The beauty of adhereing to God's will through what He instructed them to do, even when they didn't quite understand, is that each time they obeyed and trusted, God's response was a tremendous victory.
There are so many examples in the Bible where Kingdom principles totally go against humanistic nature.  You don't necessarily have to be a deep theologian to find a specific principle.  Throughout both Old & New Testaments we find this Kingdom principles that always allow us to see the outcome of being a practioner of the principles.  In the Old Testament we find many of them in the book of wisdom, Proverbs, and throughout the ministries of both Christ and Paul we see these in operation with results.  One of my favorite references of faith is found in Genesis 22:2 dealing with Abraham and Isaac.
God didn't merely instruct Abraham to sacrifice his son.  God told Abraham, a faithful worshipper and servant, to kill his promise.  In life we too come face to face with giving up on something that we prayed years for.  Especially those things that we financially spend our life savings on or either risk losing popularity with our friends just to obey the voice of the Father.  Yet, we must remember Abraham's demeanor of faith.  Abraham trusted God and knew that the outcome would be a victorious one.  (Hebrews 11:19)
Even though Abraham did not understand God's plan, he trusted His way.  Abraham possessed full, unwaivering confidence that the Lord God would miraculously perform in a way that would once again flex His spiritual muscles for His glory.  
My question to you today is simply this.  Are you truly trusting God?  Is He an accessory to your life, or is He literally your life?  Growing up I use to hear the saints of old make statements of "first giving honor to God who is the head of my life," and that was good for back then.  I believe God is looking to be more than just the head of someone's life.  He wants to be your life.  There is a vast difference between fully trusting God and merely acknowledging Him.  Many people sadly run to God after exhausting all of their resources in an attempt to help God supply their need, never realizing that the plan and way of the Lord has all of our needs taken care of, even before we ask (2 Corinthians 9:8; Philippians 4:19; Matthew 6:8
One thing that I have come to understand about operating in the Kingdom through faith is that faith has to be excercised.  Just as some of us go to the gym to build muscle or stamina, I believe it's the same way in the spirit.  When we walk, our leg muscles are strengthened, our circulatory health even benefits as well as weight is lost.  The one sure thing that will happen when you exercise is that you will definately sweat.  
You may be sweating now, but remember that the amount of pressure you endure generally represents the magnitude of favor you are being prepared to walk in.  The more you exercise your faith, the stronger your faith muscles are becoming.  I'm excited about your futrue and please understand that everything is working for good.
Scipture References:
Psalm 23 (AMP)
1. The Lord is my Shepherd [to feed, to guide and to shield me], I shall not want.  2 He lets me lie down in green pastures; He leads me beside the still and quiet waters. 3  He refreshes and restores my soul (life); He leads me in the paths of righteousness for His name's sake. 4 Even though I walk through the [sunless] [a]valley of the shadow of death, I fear no evil, for You are with me; Your rod [to protect] and Your staff [to guide], they comfort and console me. 5  You prepare a table before me in the presence of my enemies. You have anointed and refreshed my head with [b]oil; My cup overflows. 6  Surely goodness and mercy and unfailing love shall follow me all the days of my life, And I shall dwell forever [throughout all my days] in the house and in the presence of the Lord.
1 Samuel 15:22 (KJV)
And Samuel said, Hath the Lord as great delight in burnt offerings and sacrifices, as in obeying the voice of the Lord? Behold, to obey is better than sacrifice, and to hearken than the fat of rams.
1 Corinthians 1:25 (KJV)
Because the foolishness of God is wiser than men; and the weakness of God is stronger than men.

1 Corinthians 3:18-19 (KJV)
18 Let no man deceive himself. If any man among you seemeth to be wise in this world, let him become a fool, that he may be wise.  19. For the wisdom of this world is foolishness with God. For it is written, He taketh the wise in their own craftiness.
Categories: Prophetic, Religion & Spirituality, Biblical Views
/