Edm​und C.​ Brown M​​inistries​
"Where the Gospel is Making A Global Impact!"
"Stan​ding In th​e Gap" Ezekiel 22:30
| | |
| --- | --- |
| Posted on May 15, 2016 at 1:10 AM | |
I often find myself in counseling sessions with people having to inform them that if there is a cycle that is in operation in their lives that it is probably linked to what they have been saying.
Too many times we find ourselves pointing the finger at those in our lives who have repeatedly and carelessly abused us, and we focus so much on what "they" said.  Whether it was through them utilizing verbal lashes that cut deep into our selfesteem, or the repeatitive inability to support you, it's easy to recall the negative often times more than the good.
In dealing with the prophetic ministry, I always remind those in reception of the prophetic Word of the Lord that it is as equally important that you as the receipient began to rehearse what was spoken over your life by repeating it until it gets embedded within your spirit.  Let's face it, the words we speak have power.
Let us not forget that we are created in His image and in His likeness (Genesis 1:27 - So God created man in his own image, in the image of God created he him; male and female created he them.) and what that means is simply this.  We are creative beings, having creative power through the method in which our creator formed all things.  That method is through simply speaking.  In the first chapter of Genesis we literally see that creative power at work, and with instantaneous results.  Genesis 1 possesses an undeniable account of how the very words that come out of our mouth have the ability to frame our destiny.  We see over and over again in verses 3, 5, 6, 8, 9, 10, 11, 14, 20, 24 and 26 in Genesis 1 how "God said" and "God called" as well as the outcome which was exactly what He spoke.
The issue is that when we confess something out of our mouths that did not come from the Father, we in turn give it power and rite to operate in our lives.  There is a principal in our culture as believers called the law of confession which ties all of this together.  In Greek, the term confess is translated from the word ὁμολογέω (homologeó
 which means to speak the same, to agree or  speak to or voice the same conclusion.  It means to profess full agreement and to align with endorsement.  In essense to literally say what has been said.
So with all that being said... What's in your mouth?
Are you speaking over your life things that edify your destiny and purpose.  Things that promote the prosperous life Christ established through His life, death, burrial and resuurection?  Are you speaking protecction over your children and loved ones?  Are you speaking healing over yourself and those that are faced with sickness?
If not, that just might be the reason why things in your life are the way they are.  Are you ready for a different result?  Then change what's in your mouth!
Shalom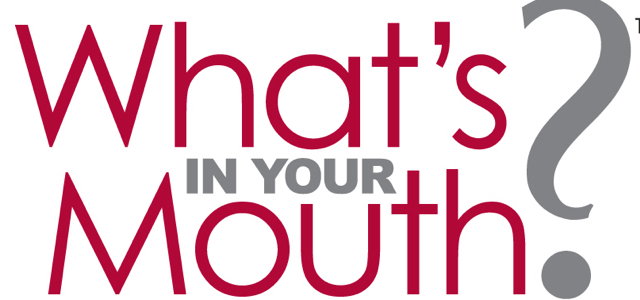 Categories: Biblical Views, Religion & Spirituality, Prophetic
/